Do you love sauces with a kick? Then this one is for you….. Freshly chopped herbs mixed with raw onion, garlic, chilli, vinegar and olive oil… Chimichurri definitely has punch and if yours doesn't….add more garlic, chilli, vinegar or salt.
Drizzle it onto meat, chicken, steak, cauliflower, aubergine etc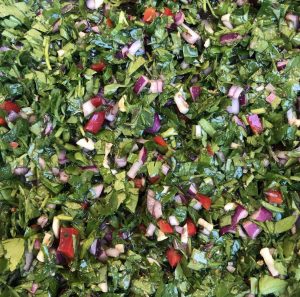 Parsley is a fabulous source of Vitamins A, K and C and as its eaten raw more of the vitamin C is preserved than if it was cooked and as they are all fat soluble vitamins, eating them with olive oil helps increase the vitamin absorption.