This TACO 🌮 recipe could be enjoyed by every member of your family?
Why?
Because if they eat meat, they can have chicken.
Pescatarian – use fish….
Vegan? Make with tofu.
Gluten free? Use lettuce.
Like your bread. Use tortillas. These Tacos are easily adaptable!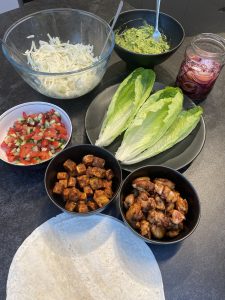 This recipe isn't available on the main website… It's only available to my subscribers as a way of saying Thank you.

If you'd like the recipe….subscribe to my newsletter by signing up on the front page of the website ( or just scroll down slightly and look right if you're on a desktop) and you'll not only receive access to this recipe but all my new Subscriber only recipes will be sent to you too.