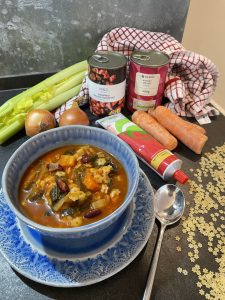 This soup is a hearty, filling, comforting, warming meal in a bowl!
This recipe was inspired by my friend Lois Allon whilst we were cooking together for our local Foodbank.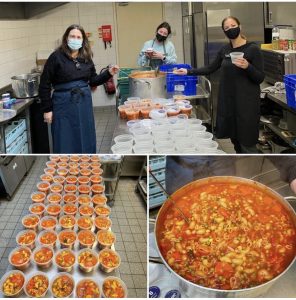 It's really her recipe just with a few tweaks. so Thank you Lois
The red kidney beans add protein and are a source of Vitamin B1, which helps the body break down and release energy from food.
The pasta fills you up, the veggies provide fibre and lots of vitamins and minerals and because they're still whole and not blitzed, it all helps keep you feeling fuller for longer.