Hands up…. this recipe is NOT quick but it can be…..
I make all of the components of the Poke Bowl because it means everyone in the family is VERY happy and I make enough for lunch the next day so it's cook once eat twice, so it may take longer but there's a whole meal that I don't need to prep for at all the following day.
I like the sriracha sauce and my kids prefer the teriyaki, so again…I make both
but if you want the Poke Bowl but quicker…. make one sauce and leave out some of the vegetables e.g don't make fried mushrooms or sweetcorn or lettuce and the dish could be done in 15 mins.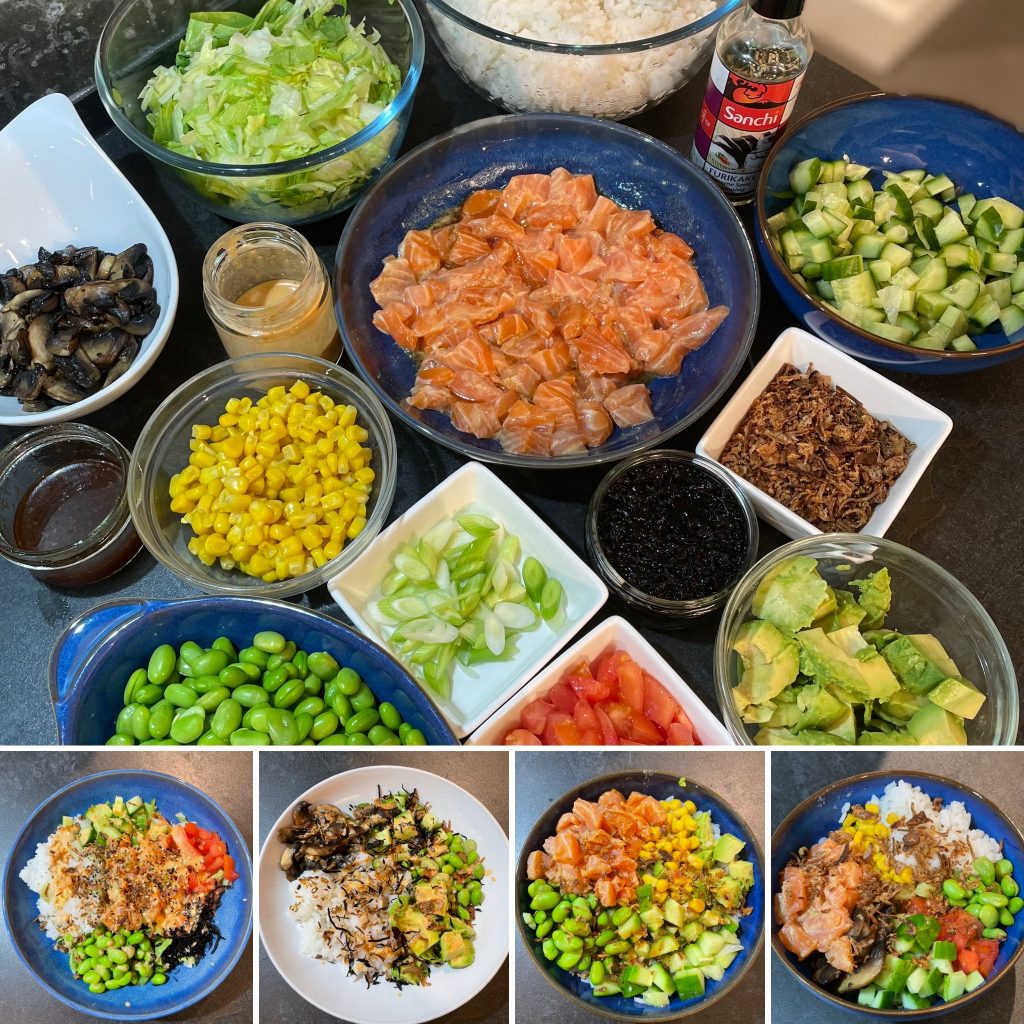 If you enjoy this as much as we do…please could you leave a comment below so other people know how great it is!
Thanks,
Judianne