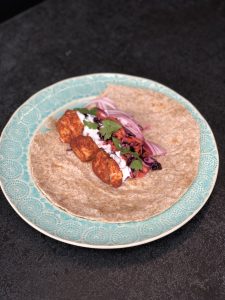 Spicy fish, crunchy slaw and tart pickled onions all come together in a soft tortilla wrap to make these Cod Tacos totally delicious. If you haven't made pickled onions before, you'll be surprised how easy they are.
Cod is a great source of lean protein and a good source of omega-3 fatty acids.
If you enjoy these as much as we do…. I'd really appreciate it if you would leave a comment below.
Thanks,
Judianne
xx