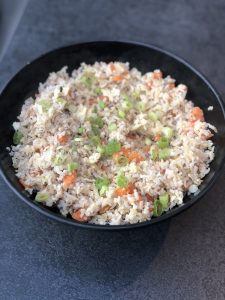 This is one of my kids' favourite dishes. I make it with brown basmati rice and lots of different colourful vegetables to really boost their fibre intake. You can add mushrooms, pepper, edamame etc…whatever veggies you like.
We are recommended to eat 30g fibre per day and most people in the UK average about 15g, so this is a good way to boost that fibre intake.
If you enjoy this recipe as much as we do, I'd love it if you could leave a comment below. Thanks Judianne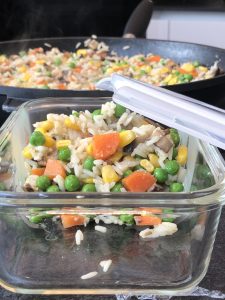 Video recipe coming soon…..