Creamy guacamole with the tang of lime, caramelized pepper and onion, spicy beef strips in a warm tortilla wrap. Delicious.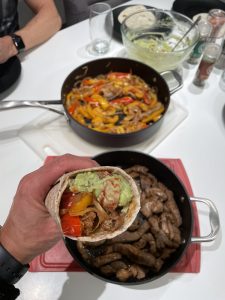 Beef is a great source of Zinc and Iron, both of which play a role in a healthy immune system.
If you enjoy this recipe as much as we do, please leave a comment below.
Thanks,
Judianne