I loved this summery Mediterranean tasting ORANGE & BASIL ROAST CHICKEN. It was a marmite recipe…. loved by half of us, not by the other half 🤷‍♀️ The chicken tasted of basil and garlic and the sauce was bitter and orangey. Yum. If you make it, I'd love to know what your family think!
Orange and Basil Roast Chicken written recipe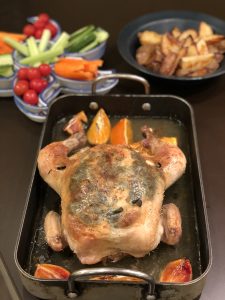 Video recipe coming soon
If you enjoy this recipe as much as we do, I'd love it if you could leave a comment below.
Thanks,
Judianne
x