These lovely ladies were having a staff training day for their Charity @pjlibraryuk
They wanted to start with something fun and different so they booked me for a hands-on cookery session.
Together we made Sushi, Vietnamese Rolls and Peanut Butter, Banana and Chocolate Bites. They all enjoyed the cooking and eating!
Feedback was "Thank you SO much for today! Everyone had such a great time and loved all the food you taught us how to make. Easy, healthy and delicious – amazing!" and then after the weekend I got another message saying "My team all made the Vietnamese Rolls this weekend for their kids"
That's the best feedback!
If you'd be interested in a cookery lesson or a group demonstration contact me at Judianne@quickhealthyfamilymeals.com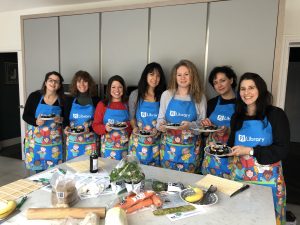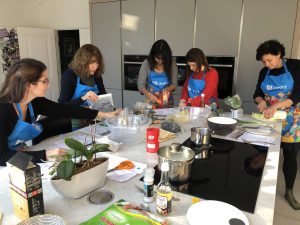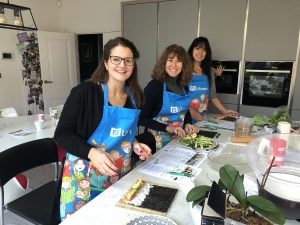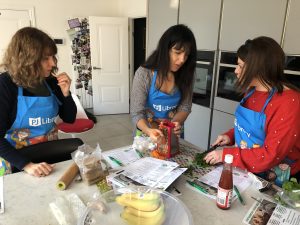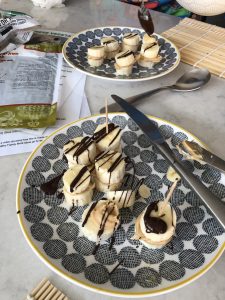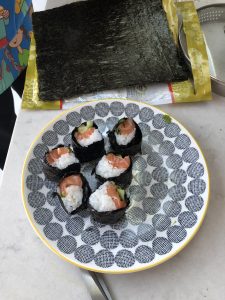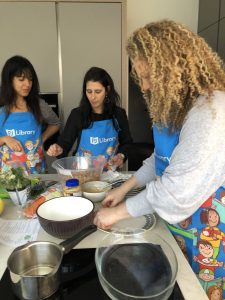 Would you like to improve your confidence in the kitchen?
or
Would you like to learn how to make some quick new family meals?
or
Would you like to eat a little more healthily?
Why not book a cookery lesson with me? I teach adults and children. I can do group demonstrations, 1:1 lessons or 1:2 lessons.
If you're interested, contact me at judianne@quickhealthyfamilymeals.com or leave a comment below.