These pesto chicken balls are easy to make, freeze brilliantly and are great in packed lunches. I make the pesto myself so it is fresh, fragrant, dairy free and I know exactly what ingredients I'm eating.
Video recipe on its way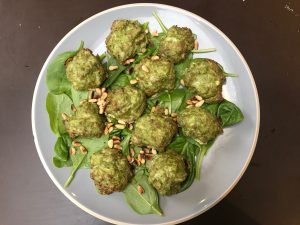 Pesto Chicken Balls Recipe Card
If you enjoy this recipe as much as we do, I'd love it if you could leave a comment below.
Thanks,
Judianne
x