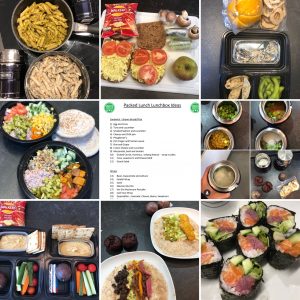 Would you like some Healthy Packed Lunch Ideas?
I want my kids to have a healthy lunch. I want to make them food they will eat and will want to eat (no waste) They need variety, leakproof lunchboxes and of course they like different foods 🙈
Our school is meat free and nut free and my son would prefer plant based foods. Easy right??? 😱😱😱
.
So I have created a list of different ideas from wraps, pittas, sandwiches, soups, salads, pastas, dips, fruit, veggies and snacks.
.
It's here to print below – if you'd find it helpful. A number of the recipes on the list are available here on my website too.
.
I would recommend getting a wide Thermos, a spork and leakproof containers. I use @igluumealprep ones.
.
If you find it helpful please could you let me know 🙏🏻
.